By Steven Raichlen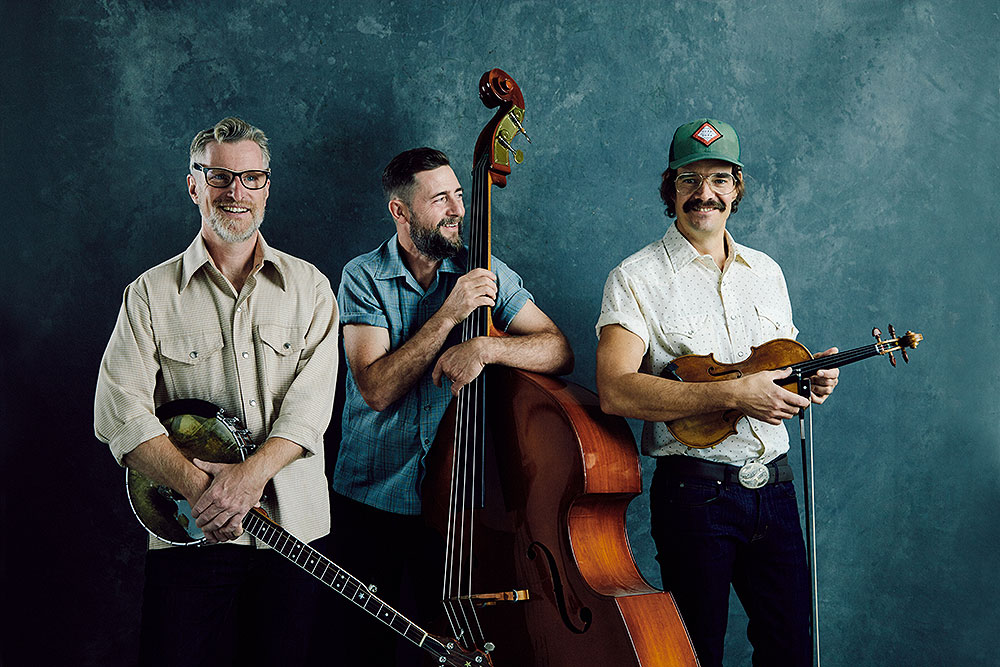 Of course you know how to cook pork shoulder in a smoker. But how about playing it on a banjo? Join the Lonesome Ace Stringband in their rousing musical masterpiece "Smoke on the Shoulder." Yes, this bluegrass trio from Canada have put the recipe to music and I promise you it sounds as awesome as it tastes! Check it out!
-SR
The Lonesome Ace Stringband
The Lonesome Ace Stringband is an old-time band with bluegrass credentials playing some righteous Americana music. There's a depth of groove and sense of space not often heard in bluegrass today, a level of instrumental interplay uncommon in old-time, and an on-stage rapport that transcends all of this.
Three Canadians lost in the weird and wonderful traditional country music of the American South, the band members Chris Coole (banjo), John Showman (fiddle), and Max Malone (bass) are each journeyman musicians and veterans of some of Canada's top roots music acts (New Country Rehab, The David Francey Band, The Foggy Hogtown Boys, Fiver).
The band also likes to barbecue! Although they don't claim to be experts, they have smoked a decent amount of meat using a number of different methods – off-set smoker, pellet tubes, Weber kettle, and Bradley smoker. They are thrilled to have their latest release premiered on their favorite BBQ site on the web!
John Showman wrote this song during a band writing retreat in 2021. As they were working away on some new material, John was lovingly smoking a pork shoulder in anticipation of the dinner break. He was finding himself sort of stuck for words and ideas, so started to write about what was right in front of him. The end result is a step-by-step introduction to smoking a pork shoulder…set to music!
Here's what John had to say about the process…
"Songwriting can be a real adventure. Sometimes you start with a line or two that you really like, and you slowly spin that into something that walks a fine line between emotion and craft in an effort to connect to some deep part of yourself that you need to share with an audience. Other times, you spew out an entire song all at once before you get the chance to realize, "what the hell am I doing?? I just wrote a song about BBQ-ing pork shoulder".
The popularity of this song at live performances has even prompted the band to start making and distributing the spice rub that is described in lyrics. The rub, called "Showman's Lonesome Ace #1", is only available at live shows where it comes free with any merchandise purchase.
Smoke on the Shoulder will be available on all the streaming services on July 7!
Band Website – www.lonesomeace.com
Instagram – https://www.instagram.com/lonesomeacestringband/?hl=en
Facebook – https://www.facebook.com/lonesomeacestringband
EPK (photos) – https://lonesomeace.com/epk-photos
Sign up for our Up in Smoke newsletter so you don't miss any blogs and receive some special offers! PLUS get Raichlen's Burgers! PDF for free!

Follow Steven on Facebook, Twitter, Reddit, Instagram, and TikTok!